Christiane Northrup, M.D., is a visionary pioneer and the world's leading authority in the field of women's health and wellness. Dr. Northrup helps empowerwomen to tune into their innate inner wisdom to transform their health and truly flourish.
Dr. Northrup is the author of two New York Timesbest-selling books, Women's Bodies,
Women's Wisdom and The Wisdom of Menopause. In 2005, Mother-Daughter Wisdom, her third book, was voted Amazon's #1 book of the year in both parenting and mind-body health and was nominated for a Quill Award. In her latest books,The Secret Pleasures of Menopause and The Secret Pleasures of Menopause Playbook, Dr. Northrup outlines the crucial link between health and pleasure.Dr. Northrup has been featured on theOprah Winfrey Show, the Today Show, NBC Nightly News, The View, the Rachael Ray Show,Good Morning America, ABC's 20/20, and The Dr. Oz Show
.

Garland Waller Producer, writer and educator Garland Waller has produced a wide array of award winning local, syndicated and independent documentaries. Her awards for her work at WBZ-TV Boston include the Grand Prize at the International Film Festival of New York, an American Women in Radio and Television Award, the Iris Award for Best Entertainment, two Ohio State Awards, five New England Emmys, and two Action for Children's Television Awards. The institute of Violence, Trauma and Abuse presented Garland with the Award for Film and Media Excellence for No Way Out But One which she co-produced with Barry Nolan(Evening Magazine, Hard Copy, Extra, Nitebeat and Backstage)
Garland is currently an Assistant Professor in the Department of Television and Film at Boston University School of Communication.

Sara Lawrence-Lightfoot, a MacArthur prize-winning sociologist, is the Emily Hargroves Fisher Professor of Education at Harvard University, where, since 1972, she has studied the culture of families, communities, and schools, and the relationships between human development and social change. She is the author of ten books, including The Third Chapter, Respect, The Essential Conversation, and Balm in Gilead, which won the 1988 Christopher Award for "literary merit and humanitarian achievement." In 1993, she was awarded Harvard's George Ledlie Prize for research that makes "the most valuable contribution to science" and is to "the benefit of mankind." She is the recipient of twenty-eight honorary degrees and is the first African American woman in Harvard's history to have an endowed professorship named in her honor.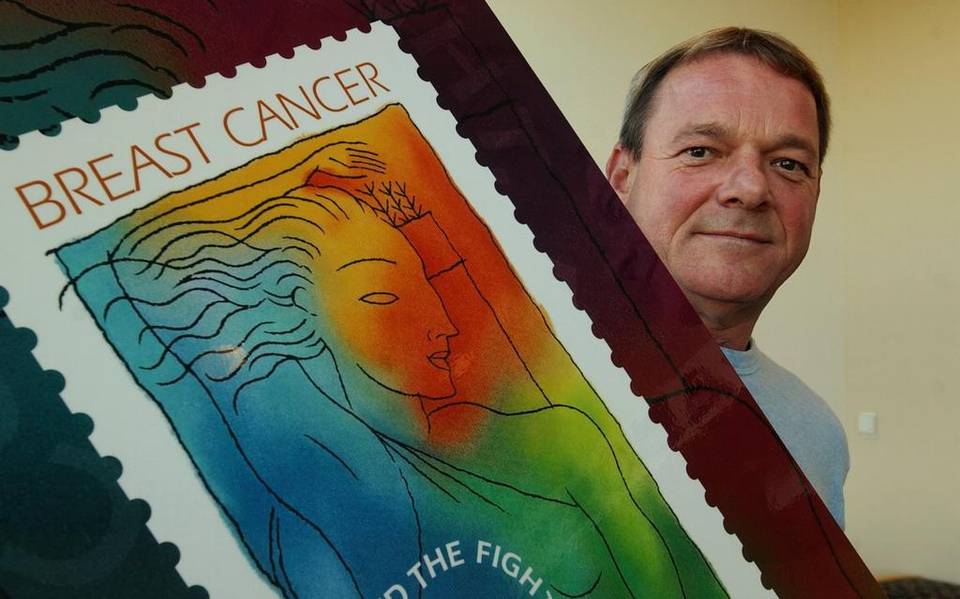 Ernie Bodai, M.D. was born in Budapest, Hungary in 1951. He and his family lived in a bomb shelter for nearly a year, before they managed to escape during the Hungarian Revolution in 1957. Following immigration to the United States, Dr. Bodai served as Chief of Surgery, Kaiser Permanente, Sacramento for 15 years and today directs the Breast Health Center at the Kaiser Permanente Sacramento, which has been recognized, nationally as a "Center of Excellence". He holds a number of medical device patents, is a member of numerous prestigious surgical societies and is the recipient of many national awards. After treating thousands of patients with breast cancer he became frustrated at the pace of funding for research. In a remarkable one-man lobbying effort he was able to convince Congress and the U.S. Postal Service to issue the Breast Cancer Research Stamp – the first ever stamp in U.S. history that sells at more than face value (55 cents) with the surplus amount donated directly to breast cancer research. Over 950 million stamps have been sold raising nearly $73 million for crucial research.He is currently introducing the first ever "global stamp" raising awareness and funding to conquer the disease worldwide. Together we will find a cure in the near future – that is his hope.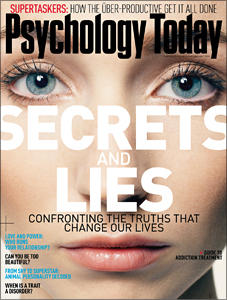 Jane Isay uncovers the truth about secrets and lies in her newest book "Secrets and Lies, Surviving The Truths That Change Our Lives."
In her book she speaks with multiple people who were either in the situation of being a secret keeper, or a secret teller. With stories ranging from spouses cheating, to secrets they find out after the person has passed away; Jane speaks with them all and uncovers almost everything. Recently, Psychology Today has featured Isay's story on the cover (as pictured). Everyone has a secret, is yours ruining your world? Listen to Talk With Francesca's interview to find out more.

Tara Brach is a leading western teacher of Buddhist meditation, emotional healing and spiritual awakening. She has practiced and taught meditation for over 35 years, with an emphasis on vipassana (mindfulness or insight)meditation. Tara is the senior teacher and founder of the Insight Meditation Community of Washington. A clinical psychologist, Tara is the author of Radical Acceptance: Embracing Your Life With the Heart of a Buddha.Tara is nationally known for her skill in weaving western psychologicalwisdom with a range of meditative practices. Her approach emphasizes compassion for oneself and others, mindful presence and the direct realization and embodiment of natural awareness.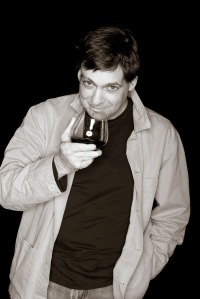 Dan Ariely
Despite our intentions, why do we so often fail to act in our own best interest? Why do we promise to skip the chocolate cake, only to find ourselves drooling our way into temptation when the dessert tray rolls around? Why do we overvalue things that we've worked to put together? What are the forces that influence our behavior? Dan Ariely, James B. Duke Professor of Psychology & Behavioral Economics at Duke University, is dedicated to answering these questions and others in order to help people live more sensible – if not rational – lives. His interests span a wide range of behaviors, and his sometimes unusual experiments are consistently interesting, amusing and informative, demonstrating profound ideas that fly in the face of common wisdom.
In addition to appointments at the Fuqua School of Business, the Center for Cognitive Neuroscience, the Department of Economics, and the School of Medicine at Duke University, Dan is also a founding member of the Center for Advanced Hindsight, and the author of the New York Times bestsellersPredictably Irrational, The Upside of Irrationality, and The Honest Truth About Dishonesty.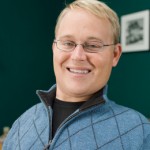 Travis Roy started a foundation in 1997 called "The Travis Roy Foundation" to help spinal cord injury survivors and to fund research for a cure. Since 1997 the Travis Roy Foundation has distributed more than $2.5 million in individual grants and to research projects and rehabilitation institutions across North America.
According to The Travis Roy Foundation, The Travis Roy Foundation is uniquely positioned to touch individual lives with its focus on providing adaptive equipment and sponsoring research. In the US alone, there are approximately 250,000 people currently living with a spinal cord injury and 13,000 new injuries each year
.

Tom Sullivan is an actor, singer, author and producer. Tom's guest stints on television led to two Emmy nominations. A major motion picture was made of his life based on his autobiography, If You Could See What I Hear. Tom's act of courage and determination set him on his destiny to discover and experience life beyond what he believed to initially be a disability, but he later discovered to be a blessing – blindness. To learn more about Tom Sullivan visit his website www.sullivanalive.com

Dr. Frank Lipman is one of the country's top pioneers in the field of integrative medicine. Focused on sustainable health and wellness, his approach is based on the science of epigenetics, which teaches us that our genes are not set in stone and we can change how they are expressed by the lifestyle choices we make. Dr. Lipman's interest in integrative medicine began more than three decades ago, while working as a doctor in the impoverished rural areas of his native South Africa. In 1992 he founded the Eleven Eleven Wellness Center, which quickly gained a loyal following and attracts high profile patients, including Donna Karan, Gwyneth Paltrow, Kevin Bacon, Kyra Sedgwick, and Jake and Maggie Gyllenhaal. Dr. Lipman is the author of two books outlining his approach to wellness: Revive: Stop Feeling Spent and Start Living Again and Total Renewal: Seven Key Steps to Resilience, Vitality, and Long-Term Health.

In 1999, Dr. Marcia Angell became the first woman to serve as editor-in-chief of the New England Journal of Medicine, the premier journal of medical science in the United States. Currently serving as a senior lecturer in the department of social medicine at Harvard Medical School, Dr. Angell has devoted her life to researching, writing and speaking on topics incorporating medical ethics, health policy, the nature of medical evidence, the interface of medicine and the law, and end-of-life care.
A board-certified pathologist, Angell joined the editorial staff of the New England Journal of Medicine in 1979. A decade later she was named executive editor. Dr. Angell has written for The New York Times, Newsweek, USA Today, The Washington Post, and other national publications. In 1997 Time Magazine named her one of the twenty-five most influential Americans.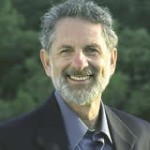 Dr. Jed Diamond is Founder and Director of the MenAlive, a health program that helps men live long and well. Though focused on men's health, MenAlive is also for women who care about the health of the men in their lives. "My passion in life," says Diamond "is to support men, and the women who love them, in eliminating the stresses that undermine their health and wreck their relationships." Diamond's book, MenAlive: Stop Killer Stress with Simple Energy Healing Tools, brings together the wisdom accumulated in 40 years helping more than 20,000 men, women, and children.His work has been featured in major newspapers throughout the United States including the New York Times, Boston Globe, Wall Street Journal, The Los Angeles Times, and USA Today. He has been featured on more than 1,000 radio and T.V. programs including The View with Barbara Walters, Good Morning America, Today Show, CNN-360 with Anderson Cooper, CNN with Glenn Beck, CBS, NBC, Fox News, and To Tell the Truth.
Among her many legislative achievements, she was the lead sponsor of the 2007 law that created a 35-foot buffer zone to protect the privacy, dignity, and safety of patients and staff at reproductive health centers.
Marty holds a Masters in Public Administration from Harvard University's John F. Kennedy School of Government and has a J.D. from New York University School of Law.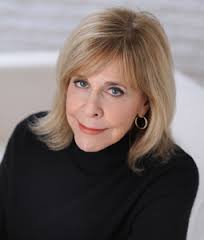 Media psychologist, keynoter and workplace consultant, Judith Sills, Ph.D, is the author of the #1 New York Times bestseller, Excess Baggage: Getting Out of Your Own Way, a clear guide to your own personality pitfalls and a road map for steering around those of your staff and colleagues. She is author of five other popular psychology books which have been translated into 11 languages and is a widely cited expert and nationally recognized consultant in the business of relationships.
Dr. Sills is the contributing editor for the workplace at Psychology Today, where she writes a regular column, which has been quoted in both The Wall Street Journal and the NY Times. In addition, her work has been cited in, among others, US News and World Report, Time, and The Washington Post, as well as on CNN and MSNBC. Dr. Sills is also a regular contributor to the TODAY SHOW, as well as a frequent guest expert on other national radio and television platforms.

David Yoffie, co-author of Strategy Rules, Five Timeless Lessons from Bill Gates, Andy Grove and Steve Jobs is the Max and Doris Starr Professor of International Business Administration at Harvard Business School. A member of the HBS faculty since 1981, Professor Yoffie received his Bachelor's degree summa cum laude and Phi Beta Kappa from Brandeis University and his Master's and Ph.D. degrees from Stanford. Over the last two decades, Professor Yoffie has chaired the HBS Strategy department, the Advanced Management Program, Harvard's Young Presidents' Organization program, and now chairs Harvard's World Presidents' Organization program. From 2006-2012, he served as Senior Associate Dean and Chair of the HBS executive education programs. During his tenure, executive education revenues grew almost 75 percent, classrooms were opened in Shanghai and Mumbai, a new executive education building complex was launched, and HBS emerged the highest rated and largest business school in executive education in the world. He currently teaches competitive and corporate strategy in the Owner/President Management Program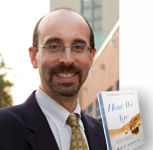 Marc Agronin, M.D., a graduate of Harvard University and Yale Medical School, is a board-certified geriatric psychiatrist and the Director of Mental Health and Clinical Research at the Miami Jewish Health Systems, home to Florida's largest nursing home. Featuring his new book:
HOW WE AGE: A Doctor's Journey into the Heart of Growing Old