Some might say that Francesca Luca has accomplished enough to last a lifetime. Francesca feels she still has more to contribute to the world.
So who is this talented, versatile and skilled woman? Francesca's success story dates back to her early years, as a driven and focused individual who paved her way through sheer determination, will and drive. At only 24 years old she was awarded the Highest Sales Producer Award from the largest personalized dating service in the country. She continued at that pace for seven consecutive years and when the company was sold, she immediately began her own venture in Boston. For eight consecutive years thereafter, she founded, owned and operated Friendship Caught Fire, a successful dating service and Frame of Mind, a coaching service that targeted singles as well, where she had locations in Braintree, Hanover, East Sandwich and Centerville MA.
Additionally, Francesca was a weekly contributor to the South Shore News with her column "Intimate Connections", a natural adjunct to the services offered at her Dating Agency. She sold her company in 1999 and made a radical transition to a fresh,new and exciting venture, studying to train as a Yoga Therapist. She was certified as one, and specialized in the field, opening and operating "Not Just Yoga Women's Wellness Center", which provided Healing Arts in Milford, Connecticut and performing as a Yoga Teacher at Yale University in New Haven.
Francesca Luca has been featured in numerous newspapers and magazines such as The Boston Sunday Globe, Boston Magazine, Connecticut Post and New Haven Register for her outstanding achievements to name a few.
Coincidentally, while vacationing one summer, Francesca found an old oceanfront Victorian in a state of disrepair. She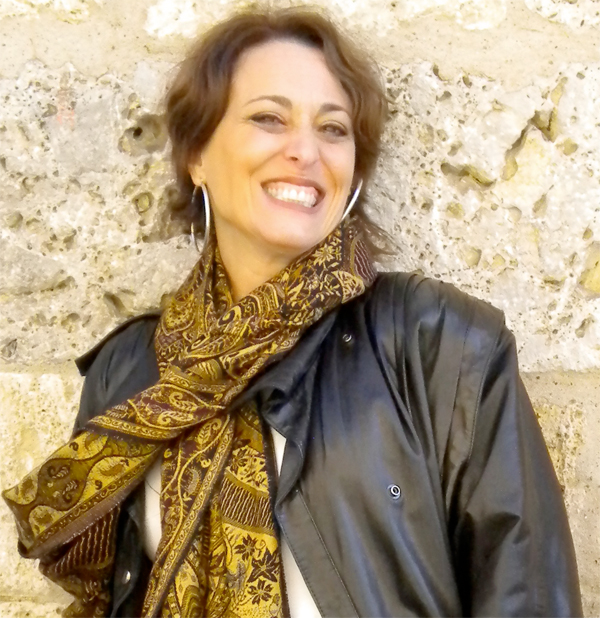 decided to ask the owner if he might consider selling the property and just six months later she purchased it! Forced to sell her Wellness Center in CT, she moved back to the Boston area and embarked on an extensive renovation project that resulted in an award from the Swampscott Historical Commission for outstanding renovations. During that time she continued teaching yoga at Essex County Sheriff's Department's Women In Transition Facility in Salisbury MA, a pre-release facility that serves 24 women with drug and alcohol addictions. Additionally, during that time she taught yoga for Gillette in South Boston. Francesca is also a mediator trained at the Community Dispute Settlement Center in Cambridge MA. In 2015 she became certified in Internal Family Systems through the Center for Self Leadership.
As a result of being home to supervise the renovations, Francesca took up painting, and within a few years she became successful at showing and selling her artwork. Her art was exhibited at Sovereign Bank in Boston and Cambridge and Concetta's Gallery in Marblehead MA. Since 2005, Francesca has been contributing to the "Illuminations Program" at Massachusetts General Hospital Cancer Center. She donates a portion of the proceeds to the Northeast Animal Shelter.
Francesca established herself as a popular host at WXBR in Brockton as a co-host with Ron Van Dam (Francesca and Ron Unplugged) before moving onto WMEX in Boston, WNBP in Newburyport, WBIX in Boston and WBOQ in Gloucester. Fearless and feisty without being abrasive, she connects with women who want to be in the know. With an impressive following, Talk With Francesca is recognized for fostering insightful and thought-provoking inquiries. She is also a contributor to Patriot Ledger. In 2008 Francesca was a regular commentator on MYTV 9 in New Haven Connecticut on "The Perspective Show." Additionally, twice annually Francesca is one of only 50 radio talk show hosts in the country who is chosen to be on the National Publicity Summit Panel in NYC. A closed-door event where people can listen to producers; editors and hosts reveal their secrets for success.