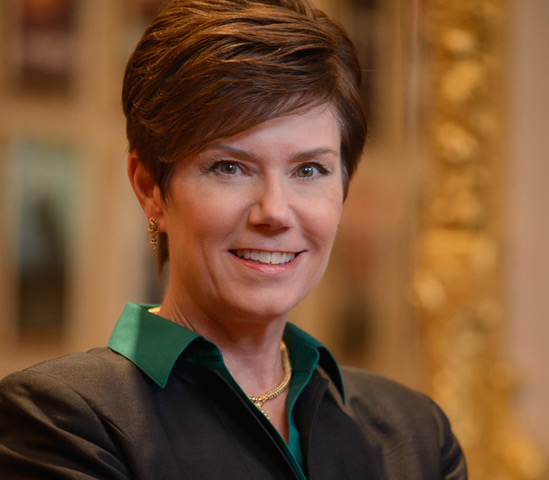 Meeting eligible singles is a cinch – just use dating apps or websites. But meeting someone with that special spark is just the beginning. Dr. Sarah E. Brown says finding a life mate is akin to hiring the right employee. Using the same process and questions used in screening a job applicant will help you answer important questions. Will your personality complement theirs? What strengths
and traits will each candidate bring to your life? Sarah says that adding a personality test will further minimize the guesswork and unpleasant surprises that may arise in a fledgling relationship. It helps couples decide whether their relationship is going somewhere – or if they're just spinning their wheels. Sarah says romance is a serious business, and you've got to carefully screen anyone vying to become your partner. Using the same tools businesses use to build successful teams in their workforce, anyone can find the right match for their own interests, strengths, and personal needs so they can fulfill themselves at home and work, in both career and relationships.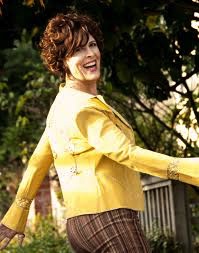 Sexual harassment in the workplace is a subject that has long been considered taboo. But with the recent onslaught of women coming forward with their stories along with the ouster of many prominent figures in both Hollywood and Washington, the conversation is finally ready to be had. To that end join Francesca in welcoming Steve Weisman, Legal Editor for Talkers Magazine and Susan Harrow, author, coach, and publicity extraordinaire who has developed courses to help prevent sexual harassment for women in absolutely any situation. Together these two guests will discuss Matt Lauer's swift termination and the now, "NOT ME MOVEMENT".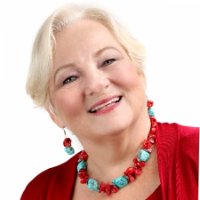 Social media has revolutionized the way we communicate with one another. Every time you post a picture or retweet something you are sending a message to the world about who you are and believe it or not that message can make or break you in this digital age. Who you are as a brand can affect the people you meet, the experiences you can gain, and even the career you can have. The harsh reality of today's job market can make your dream job seem unattainable but it certainly is not. If you want something you've never had, you have to do something you've never done so the days of sending cookie cutter resumes are long gone. Branding expert Diane Huth says, regardless of age or career stage Diane has the tools on how to land the job of your dreams.
Mark Shaw is a former criminal defense attorney and legal analyst for major networks such as CNN and ESPN. An investigative reporter with over a decade of experience and the author of 25 books including Miscarriage of Justice, The Poison Patriarch, and Beneath the Mask of Holiness. Shaw has written for USA Today, Huffington Post, and the New York Daily News. A man who's stated passion is "to make people stop and think about historical subjects and important issues confronting society today." His latest book The Reporter Who Knew Too Much concerns the mysterious circumstances surrounding the death of media icon Dorothy Kilgallen in the wake of her investigation into the JFK assassination.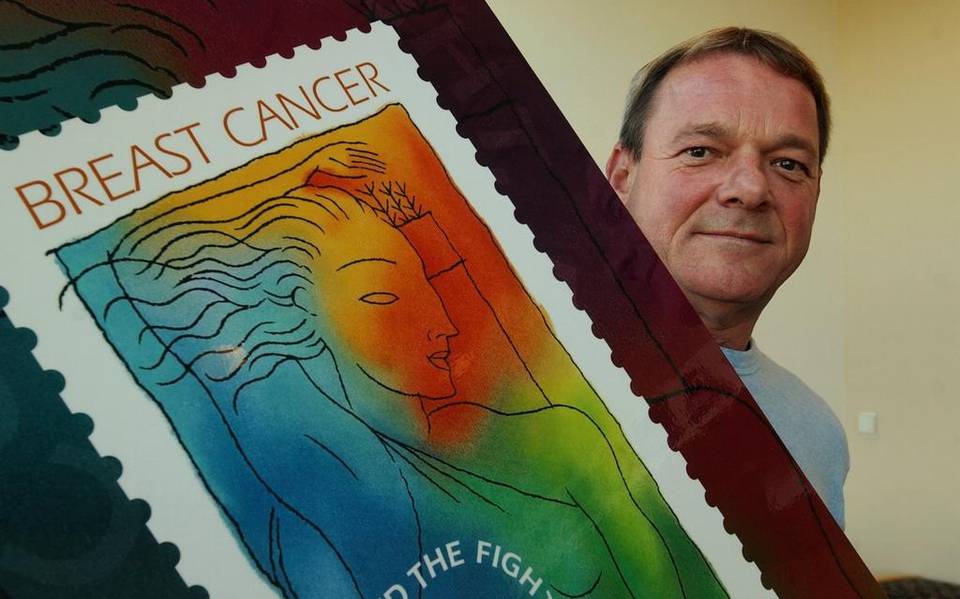 In honor of Breast Cancer Awareness Month, Dr. Ernie Bodai, director of Kaiser Permanente's Breast Cancer Survivorship Institute will join Francesca this week. He created the first Breast Cancer Research Stamp in 1998 to raise money for a cure. The stamp sells for 11 cents higher than the standard rate. Since its inception, the stamp has raised about 92 million dollars; it surpassed the Elvis Commemorative stamp, which was America's bestseller. Dr. Bodai's Breast Cancer Research Stamp was the first stamp ever to be unveiled at the White House, with Hilary Clinton doing the unveiling.

Gary Chapman is the best selling author of The 5 Love Languages series and the director of Marriage and Family Life Consultants, Inc. He travels the world presenting seminars. His ideas are simple and conveyed with clarity and humor, making his book practical as it is personable. He says applying his ideas will forever change your relationship.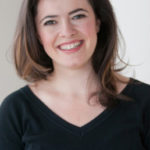 Tara Mohr is the founder of the acclaimed global Playing Big Leadership Program for Women. An expert on women's leadership and well-being, with a deep commitment to amplifying women's voices, Tara empowers women to play bigger in their work and in their lives. Tara has an MBA from Stanford University and a BA in English literature from Yale. http://www.taramohr.com/ author of Playing Big: Practical Wisdom for Women Who Want to Speak Up, Create and Lead, named a Best Book of the Year by Apple's iBooks. Airs this Saturday.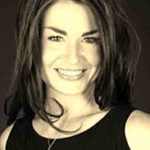 Dr. Cortney Warren has come to believe that self-deception is our biggest obstacle to living a fulfilling life. It can stop us from feeling true happiness, thwart our ability to grow, and leave us with massive amounts of regret. We are, in fact, excellent liars because self-deception helps us avoid confronting realities that cause us the most psychological pain. In this way, it is actually a good survival strategy to manipulate the truth to be more consistent with what we can psychologically accept. Despite the function of our self-deception, the lies we tell ourselves come with profound consequences to ourselves, our loved ones, and to our communities. She is the author of Lies We Tell Ourselves: The Psychology of Self-Deception.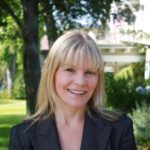 Val Wright, Author of Thoughtfully Ruthless airs this Saturday on Talk With Francesca. Her unique approach, which she has trademarked as Thoughtfully RuthlessTM, has produced typical clients results of market domination in extraordinarily short timeframes along with compassionate truth telling, fearlessness, and extensive creative, technical, and leadership gains. She is an internationally acclaimed innovation expert and was named as one of the top 50 resources for Chief Operating Officers by Clicksoftware. She is one of only 64 experts inducted into Million Dollar Consultant® Hall of Fame. The global clients who have requested her help include Starbucks, LinkedIn, Microsoft, Financial Times, and DreamWorks Animation. Val's corporate experience includes tenures during dramatic growth periods at Amazon, BMW, Microsoft, Harrods, Marconi, and Sema Group.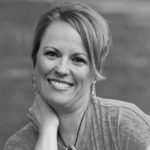 Suzanne Venker is an author and cultural critic who writes about relationships, marriage, and work-family conflict. A nationally recognized expert on America's gender war, she's a Fox News contributor, as well as a columnist at PJ Media and at the Washington Examiner.
Suzanne's writing has appeared in many publications, including Time, USA Today, Parents, the New York Post and the St. Louis Post-Dispatch; and her work has been featured in The Wall Street Journal, Newsweek, The Atlantic, The Economist, The Huffington Post and London's Daily Mail. Her TV credits include STOSSEL, The View, ABC, CNN, C-Span's Book TV, and more. She has appeared on hundreds of radio shows throughout the country; and her work has been featured on "The Dr. Laura Program," "The Late Show with Stephen Colbert" and "The Rush Limbaugh Show."Airs March 25th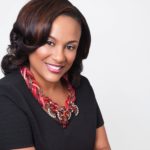 Doreen Rainey loves to shake things up! A dynamic, seasoned and no-nonsense personal and business coach and speaker, she is the founder of the RADICAL Success Institute and Vice President, Operations, Transformation Division, Steve Harvey World Group. Her work with Steve Harvey's Act Like A Success platform provides tools and resources to assist others in gaining clarity, creating a plan and moving into action.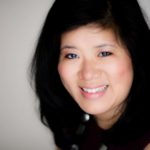 Thousands of entrepreneurs, coaches, philanthropists and other leaders from around the world have turned to Andrea's teaching to make their dreams come true. In her latest title, "We Need to Talk" she offers her practical, yet unconventional wisdom to the topic of the toughest of conversations we experience at work, showing us how we can defuse anger, tension among colleagues, and even proactively avoid workplace violence with a set of three simple questions. She reminds us that the skill of having peaceful conversations is a learnable one, that starting at work leads to more harmony at home. Whether you're hung over from a conversation you should have had in the past, or you anticipate one in the future that is interrupting your sleep, you will want to tune into Talk With Francesca to hear the conversation with Andrea.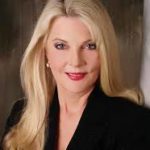 Lee Milteer is an Internationally known and celebrated Entrepreneur, Visionary, Best Selling Author, Award winning Professional Speaker, TV Personality, and Intuitive Business Mentor. Lee provides business and success advice and resources to nearly 250,000 people around the world. She is the founder of the Millionaire Smarts® Coaching program which supplies coaching for other coaches and businesses. Lee is former partners with GKIC (Glazer-Kennedy Insider Circle) and Peak Performers Implementation coaching program for entrepreneurs. Lee hosted the America's Premier Experts TV Show, which was aired on NBC, CBS, ABC, and Fox Affiliates.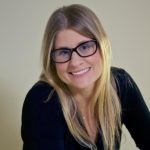 If you're like most people, your constantly looking for financial advice that is easy to understand and STRAIGHTFORWARD. Not so easy, but Liz Davidson will be talking to us about "WHAT YOUR FINANCIAL ADVISER ISN'T TELLING YOU!"She's going to give us 10 essential truths you need to know about your money.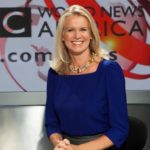 Does confidence come from our genes or can we learn it? Is it best demonstrated by bravado or is there another way to be confident? Is confidence more critical for success than competence? Why do so many women, even the most successful, seem to struggle with feelings of self-doubt? Francesca will interview Katty Kay, co-author of The Confidence Code.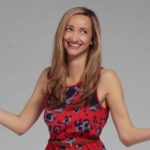 Melanie Berliet will chat with us about taking the leap from journalist to memoirist in a candid, tragic, and entertaining book, Surviving in Spirit: A Memoir About Sisterhood and Addiction. She explores how witnessing her older sister's prolonged struggle with alcoholism and eventual death informed her own unprecedented choices in life and love.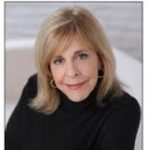 Media psychologist, keynoter and workplace consultant, Judith Sills, Ph.D, is the author of the #1 New York Times bestseller, Excess Baggage: Getting Out of Your Own Way, a clear guide to your own personality pitfalls and a road map for steering around those of your staff and colleagues. She is author of five other popular psychology books which have been translated into 11 languages and is a widely cited expert and nationally recognized consultant in the business of relationships. Dr. Sills is the contributing editor for the workplace at Psychology Today, where she writes a regular column, which has been quoted in both The Wall Street Journal and the NY Times. In addition, her work has been cited in, among others, US News and World Report, Time, and The Washington Post, as well as on CNN and MSNBC. Dr. Sills is also a regular contributor to the TODAY SHOW.
Dr. Joel Salinas feels your pain. He is an Instructor of Neurology at Harvard Medical School and Massachusetts General Hospital. He specializes in brain health, including neuropsychiatry and cognitive behavioral neurology, and conducts research in social and behavioral epidemiology to understand the complex neurobiological interplay between social relationships and brain health. He chronicles his experiences as a doctor living with synesthesia in his new book, Mirror Touch: Notes from a Doctor Who Can Feel Your Pain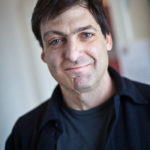 Dan Ariely, author and professor of psychology at Duke University will discuss the predictability of being irrational and the honest truth about dishonesty. Dan Ariely is the James B. Duke Professor of Psychology and Behavioral Economics at Duke University and is the founder of The Center for Advanced Hindsight. Ariely's talks on TED have been watched over 7.8 million times. He is the author of Predictably Irrational and The Upside of Irrationality, both of which became New York Times best sellers, as well as The Honest Truth about Dishonesty.